ABOUT STEPHANIE
Stephanie has taken to showing longhorns as if she's been doing it all her life. She has always loved animals, but has never cared for one on the same scale as a calf. She has worked hard to get where she is, and has learned quickly how to become a tough competitor.

When her first show came up I honestly didn't expect that she would do so well, competing against more experienced exhibitors. You can imagine how thrilled we were when her first time in the ring she won a first place ribbon with her calf, RB Jo. She took it pretty much in stride, but OUR heads were swelled up for a while.

Stephanie has continued to make improvements in the ring, and we have high expectations for her ability to raise and show a calf.
FastCounter by bCentral

E-mail Stephanie
Stephanie and RB Jo
Fort Worth, Texas
First Show
---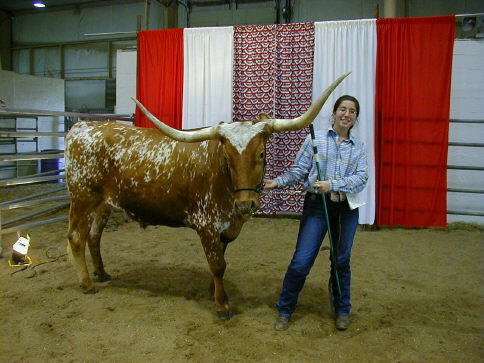 Stephanie with her
prized steer, RB Teddy
---
First Place Team Judging
with Nick, Kurt & Danielle
Stephenville, Texas
---
Stephanie with U.S. Marshall
her new steer
Denton, Tx. 2003
---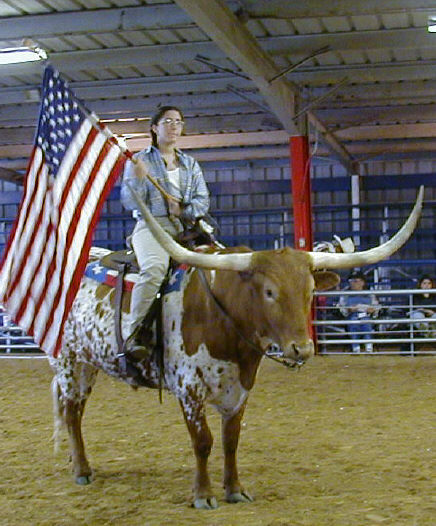 On Knight Rider
the Heinze's trophy steer
Grand Entry - Denton, Tx. 2003
---